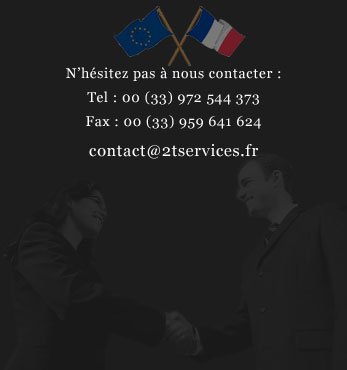 DEVIS EN 20 secondes au départ de votre ville: Cliquez ici
COACH HIRE PARIS
Hire coach in Paris
Are you looking for coach in Paris? Good news, you have reached the right place! Just arriving in one of Paris' airports or train station? Why not hire a coach to get you to your final destination? Rent a bus in Paris is easy with our team.

Do you need a ride with a coach between Paris Charles de Gaulle Airport (Roissy CDG) & Paris? 2T's coaches are available to and from Paris Charles de Gaulle Airport and the city of lights. Let's enjoy the best services. We also provide the package Charles de Gaulle Airport Transfer to anywhere in France. Book your airport transfer with 2T. One of our English speaking Chauffeurs will wait for you at your arrival with a sign with your name on. Aéroport De Paris Official website : Click here
Coach Hire Paris Solution
Known as the leading Paris coach hire company in France, 2T Services has been providing the best travel services to ensure your success with Coach Hire Paris Solution. Whether you need to hire a Minibus, a Luxury Coach or 55 seats executive coach, 2T Services is the Paris coach hire specialist.
2T Services Vehicles: Take a look at the gallery. Click here.

Our friendly, knowledgeable and helpful coach hire team will help you plan your trip. 2T help you to hire a coach in Paris. Our bilingual and experienced organizers will assist you to plan your coach trip around Paris. They will make sure you have a safe and relaxing journey because they love their job! This is why they have an extensive knowledge of the capital.

With so much to offer, Paris is a destination you can visit time and time again. Enjoy the historical sights of Louvre Palace & Holy Chapel, Triumphal Arch of the Star and Eiffel Tower, shop in the home to Paris' flea market, a vintage travel gear seller at Marché Dauphine, Saint-Ouen. Enjoy food and drinks in Bastille Market and Saxe-Breteuil Market, shop until you drop in the streets amongst the clothes and shoe shops in Rue de Rennes, Saint-Germain-des-Prés and the Galeries Lafayette.

Panorama of Paris and suburbs from the third floor of the Eiffel Tower: Click here

With so much to see in Paris, hiring a bus is the best way to get around! If you have a day of sightseeing booked use a coach hire in Paris to ride you around. Coach hire Paris is the best option for a relax trip into the French capital- no congestion charge and no parking to worry about.

Keep in mind, our company's main focus is on the rental of coaches with drivers and organizing extraordinary events every day. That's why; we offer you a guide for groups who wants to visit Paris, the historical monuments, the cultural heritage and the neighborhoods.

Call us right now! 00(33) 954 641 624

2T Services Vehicles: Take a look at our fleet. Click here.


Coach Hire Paris Airport
VIP Coach
Minibus Hire
Mini Coach Hire
Coaches for Hire
Minibus Hire
Minibus
Luxury Coach Hire
Executive Coach Hire
Mini Bus Hire
Private Bus Hire