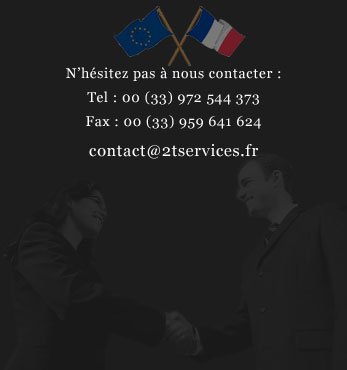 DEVIS EN 20 secondes au départ de votre ville: Cliquez ici
Charles de Gaulle Airport Transfer
Charles de Gaulle Airport Transfer
Paris Charles de Gaulle Airport, also known as Roissy Airport is one of the world's principal aviation centres. Terminal 1 designed by Paul Andreu was built in the image of an octopus. The distance between Paris and Charles De Gaulle Airport is 25 km or 16 miles. The Terminal 2 has seven terminals: 2A, 2B, 2C, 2D, 2E, 2F, 2G. Little unusual story : The Terminal 2F was used for the video clip of the U2 song "Beautiful Day".
Do you need a ride with a coach between Paris Charles de Gaulle Airport (Roissy CDG) & Paris? 2T's coaches are available to and from Paris Charles de Gaulle Airport and the city of lights. Let's enjoy the best services. We also provide the package Charles de Gaulle Airport Transfer to anywhere in France. Book your airport transfer with 2T. One of our English speaking Chauffeurs will wait for you at your arrival with a sign with your name on. Aéroport De Paris Official website : Click here
Bus, Coaches, Minibus with driver rental services
We are a local Parisian coach company with our own vehicles. Also, due to the 2T Global Network (franchises and alliance partners), enjoy the best selection of local coach companies located all over France and beyond. Because of our extensive fleet of vehicles, we are also able to provide all your transportation needs. Hire a coach or minibus with driver everywhere in the country with us.
Rent a Bus Paris. How does it is work?
Your coach driver will personally greet you at the arrivals area with a 2T Services sign. As soon as you come through the restricted passenger area, you will see the bus driver. We monitor Paris flight arrivals in real time. We are a company that cares and will make sure that your experience chartering a vehicle with us exceeds all your expectations. Call us right now and let's have a talk with one of our friendly multilingual trip planner about your next trip in Paris.

Call us right now! 00(33) 954 641 624

2T Services Vehicles: Take a look at our fleet. Click here.


Coach Hire Paris Airport
VIP Coach
Minibus Hire
Mini Coach Hire
Coaches for Hire
Minibus Hire
Minibus
Luxury Coach Hire
Executive Coach Hire
Mini Bus Hire
Private Bus Hire